Delfin Amor Eco Lodge

Our adventure here was in February of 2004. Its is located in Drake Bay, in the Osa Peninsula, the South Pacific side of Costa Rica. Its a very remote area. Accessible from a 50 min. small plane ride from San Jose to the newly created Drake Bay air strip (dirt runway in the middle of no where!) A very bumpy Land Rover ride thru streams takes you to the beach, where a boat awaits to take you to Delfin Amor Eco Lodge. From the Lodge they also run Vida Marina Foundation, a Marine Education Center for Costa Rica.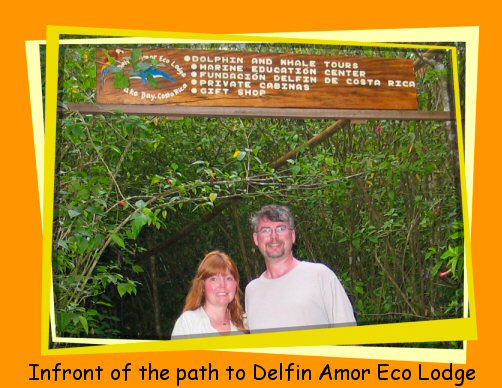 Being so remote, they offer packages that consist of your own private Cabina, all 3 meals plus snacks and excursions. We opted for the 4 night, 3 excursion plan. We arrived our first day around noon. After lunch we explored the beach area for the afternoon and frolicked in the super warm water. Dinner is served at 6 pm. Its dark at 6 pm so you need your flashlight to get to the Main Lodge (short walk from all 6 Cabinas). Dinners are always 3 courses and we were really impressed with the food. Appetizers were either salads or hot items like quiche or eggplant parmesan (the best ever!) Main courses were great and good variety, such as pasta in a tomato sauce. Seafood stew with potatoes and veggies. Wonderful salmon in a tasty sauce with mashed potatoes and grilled veggies. Desserts were cakes, pies, ice cream, plus lots of fresh local fruit. We fell in love with mango here.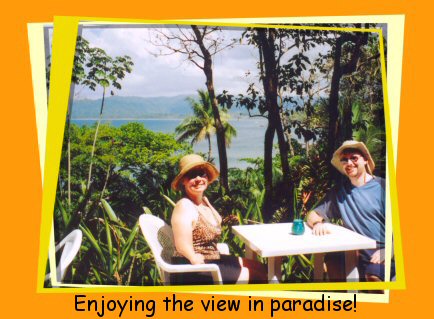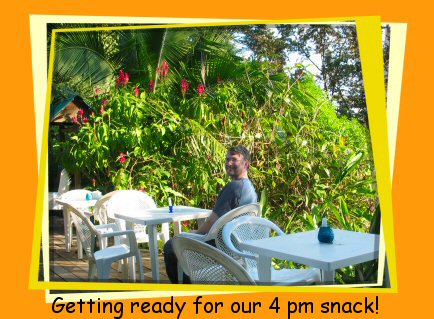 Snacks were awesome, served around 4 pm after the daily excursion returned. My favourite was deep fried yucca with a ranch type dipping sauce. Fried yucca taste very similar to fried potatoes. Other snacks were brushetta on homemade toasted bread. A mushroom cheese melt on toast. Fruit juice, water, coffee or tea are always available and are included in your costs. Alcoholic drinks, pop & bottled water are extra. You can write down if you take a pop from the fridge and you pay for your extras when you leave.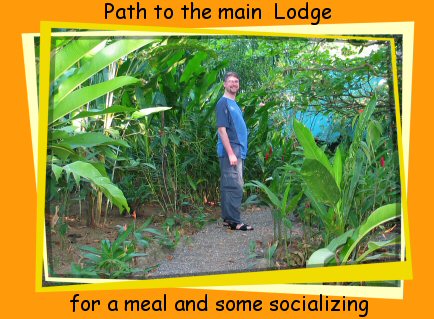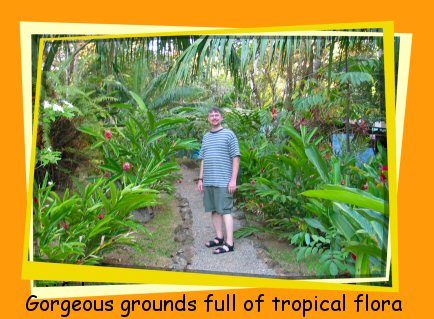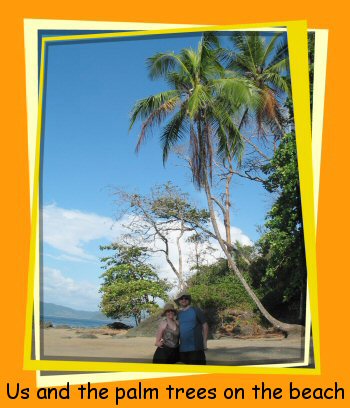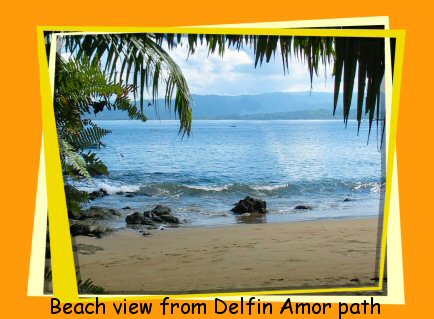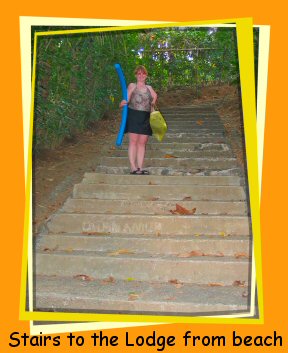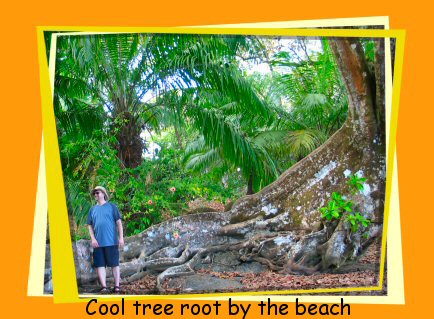 There's about a dozen Lodges in the Drake Bay area. One of the many reasons why we choose Delfin Amor is because of the birds and animals they have as permanent residents. Tropical birds fascinate me, so I thoroughly enjoyed hanging with the Lodges 3 Scarlet Macaws and Green Parrots. They fly around freely but always return for the affection and yummy food. Here's Marlee and I sharing a special moment...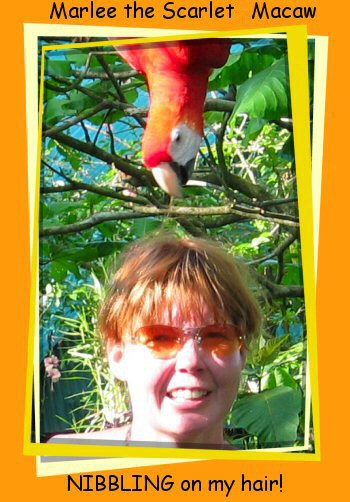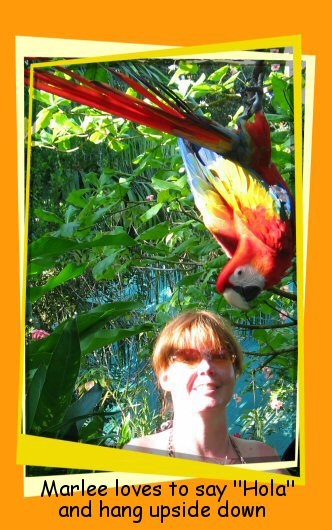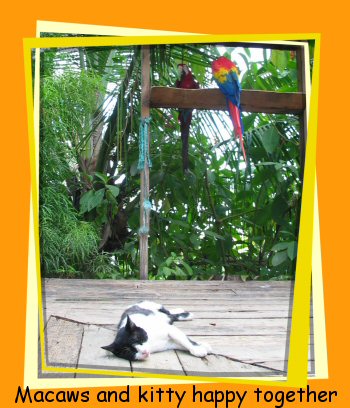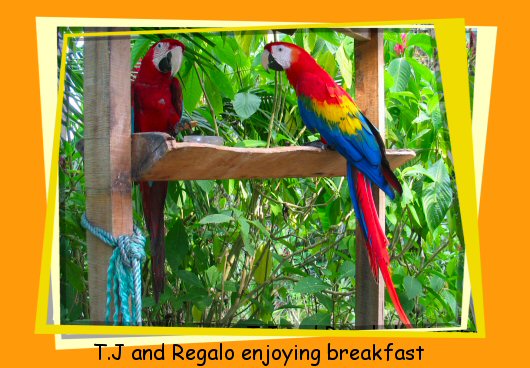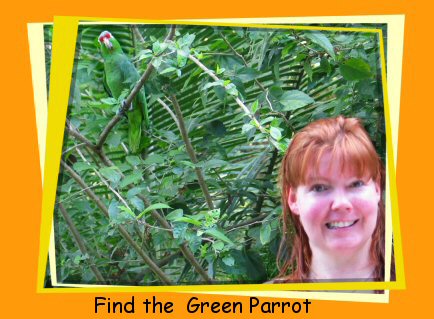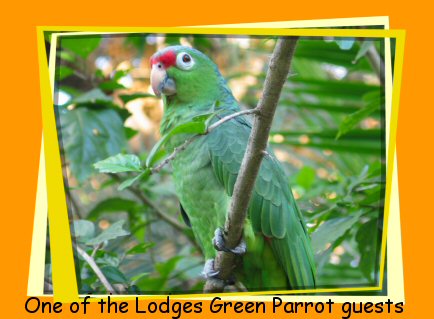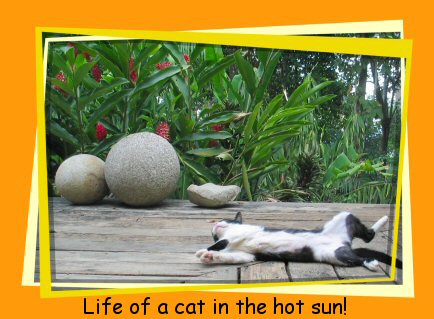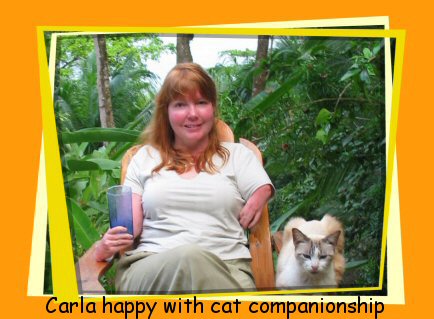 Since our website is called Fluffy Tails, I obviously adore cats! Missing our babies Iris & Fern, I enjoyed getting some cat love with the Lodges 2 cats.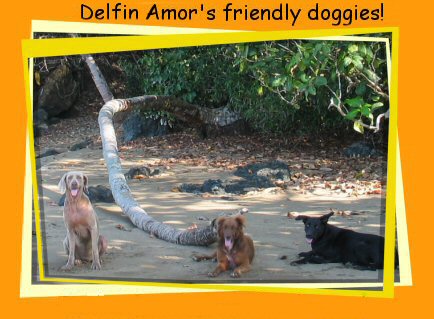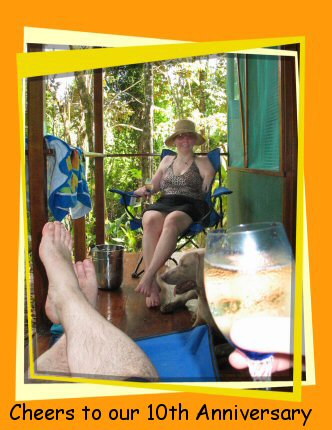 The dogs loved to accompany us on our beach walks. Here is one of the dogs, celebrating with us on our front porch. Thanks to Sierra for the complimentary Champagne!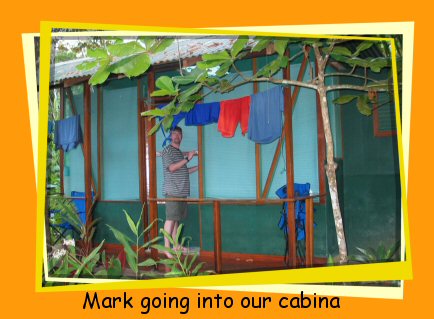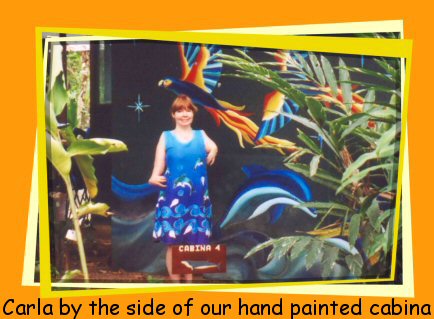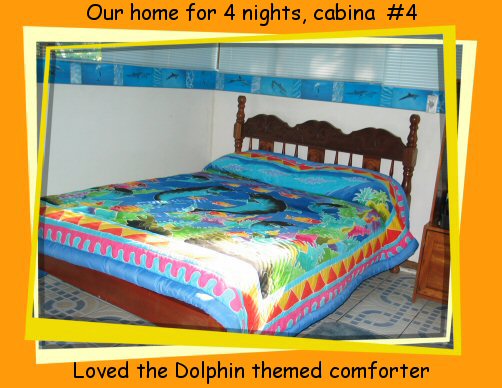 There are 6 cabinas, each has a queen bed and set of bunk beds for kids. There are private bathrooms as well in your cabina. The showers have cold water, but its so hot in the Osa Peninsula, the refreshing wake up is actually appreciated. The water pressure is amazing, like standing under a real water falls!
Sleeping at night wasn't bad. Its warm, but not uncomfortably hot, we were okay without a fan or air conditioning. We had a sheet covering us as I was worried about a tropical bug crawling on me! :)

There's an area in the dresser, you can put a lock on in each Cabina. You can also put valuables in Sierra's safe at the main Lodge.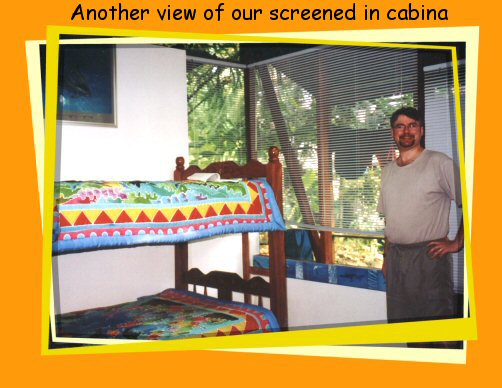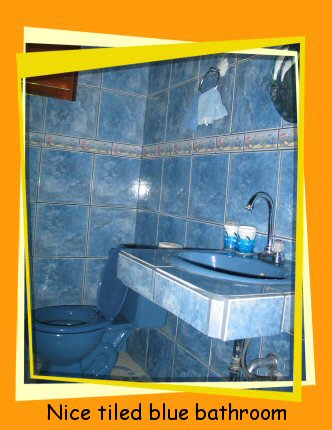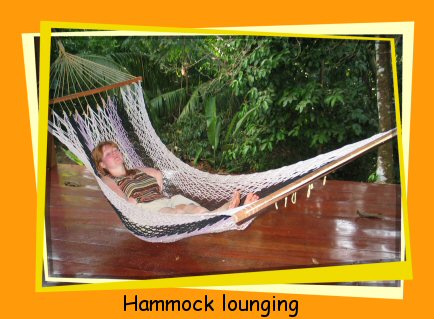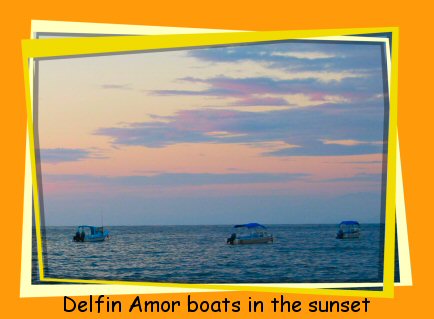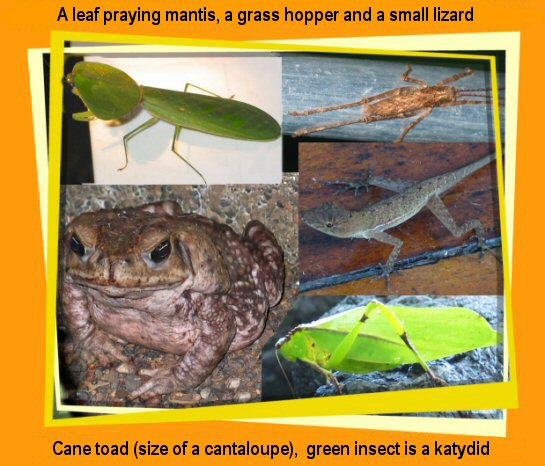 Being the rain forest there are a few interesting critters at Defin Amor. The little lizards are so cute! We called this guy "George, our Cabina Gecko".
We were surprised at the lack of mosquitoes in Drake Bay. I think we only saw one in Corcovado National Park. A black fly bit my foot but that's about it. We did spray on repellent at night, and we were fine.
I dislike spiders, but I survived seeing a couple, including a 5 inch one!
The brown bug in the photo was on our shower rod, but he was harmless.
There are lights on timers in each Cabina. However its best not to use the lights since they attract bugs! Although the Cabinas are screened and closed in, insects can squeeze thru anything :) We used our flashlights briefly in our room or you can use provided candles.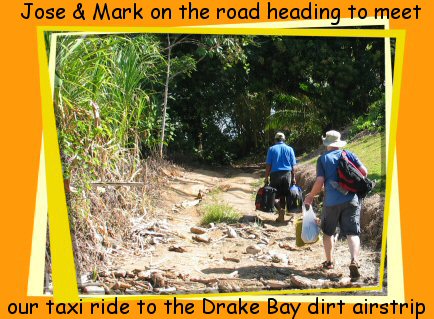 Jose, the General Manager during our visit, met us in the boat our first day. All the staff (mostly locals) were extremely helpful with every aspect of our stay. Massa is a lot of fun on the Dolphin tours and Roy is the best guide! Summer, their reservation manager is extremely sweet. I had so many questions (thru email) over a 6 month period before we arrived and she was always helpful and courteous. We can honestly recommend Delfin Amor (also referred to as Divine Dolphin). The atmosphere you get from an Eco -Lodge style place in a remote location is very rewarding. No TV and the computer in the main lodge may or may not be working, (wasn't during our stay). You get a real chance to be "one with nature" in a tropical paradise setting! The excursions are excellent and outlined individually below.
Swimming with 500 + Spinner Dolphins is next !

(Pura Vida Hotel) (Highlight Tour) (Sansa Air) (Dolphin Tour) (Corcovado) (Cano Island) (Tabacon Resort & Hot Springs) (Arenal Volcano National Park) (CR Info.) (CR Links)

(Home) (Main CR Page)
Email - Send Comments or Questions to Carla and Mark

All photos by Carla or Mark do not reproduce without permission.
Website design & graphics by Carla Copyright © 2004-2012 fluffytails.ca All Rights Reserved
This page has been viewed times since December 12, 2008