Pura Vida Hotel is in Alajuela
(where the main Juan Santamaria International Airport is). Even
though your flight ticket destination will say San Jose - its 15 min. from the airport. We were met by a driver holding a sign with our name and Pura Vida Hotel. The short 4 km drive from the airport was bumpy and bendy, both Mark and I hoped we were in fact being driven to Pura Vida. Being very dark, in a foreign land where we don't understand Spanish, we were putting a great deal of trust with this driver! We soon came to see how wonderful Costa Ricans (Ticos) are and we felt very safe the rest of our vacation.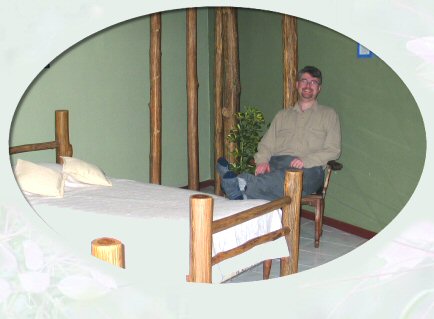 We reached the Hotel, and were met by
Berni and his wife Nhi, owners of Pura Vida
.

Also welcomed by their 2 German Shepherd Max and Yagi. Its definitely much more of a personal B&B feel then a "hotel".

Everyone has
privacy in your own Casita
. Which are lovely, clean and great views.

Ours had a bedroom, bathroom, living room, kitchen and dining area.
Here are photos from our Rain Forest Casita!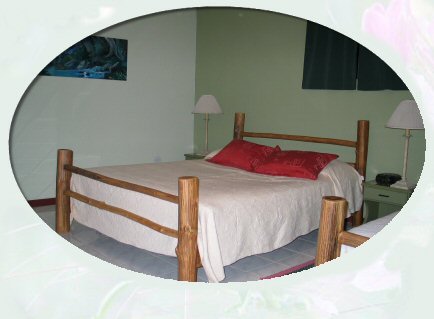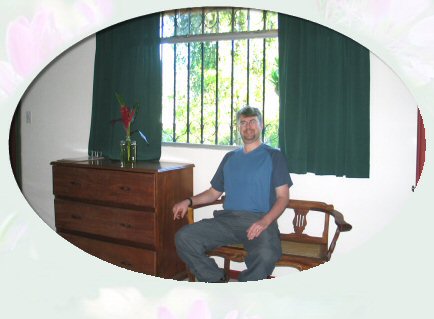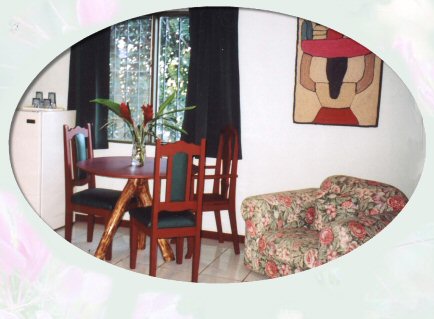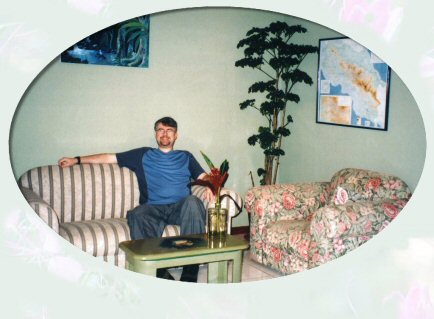 We couldn't wait for morning so we could see our surroundings in the sunshine! We weren't disappointed! Pura Vida is an old coffee plantation, mature fruit trees are everywhere. Along with wonderfully landscaped extensive gardens full of fragrant flowers.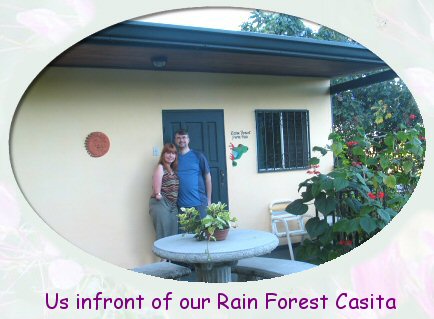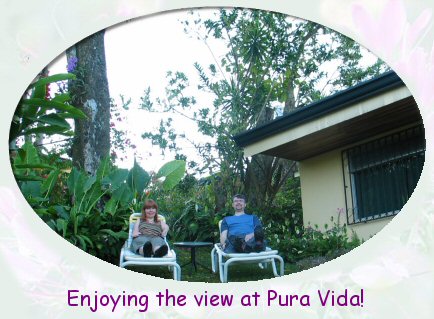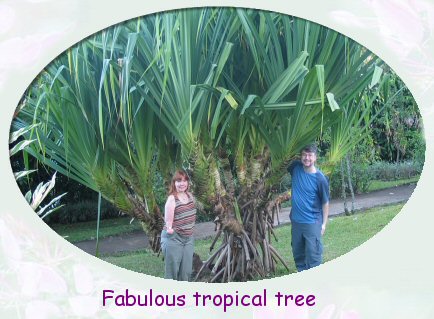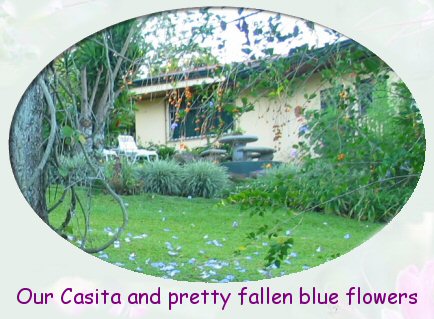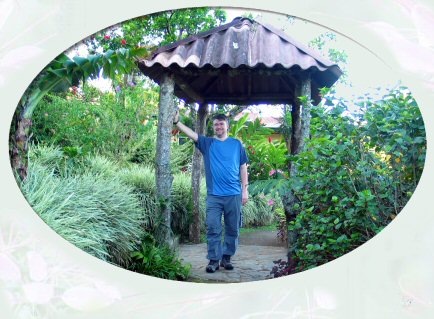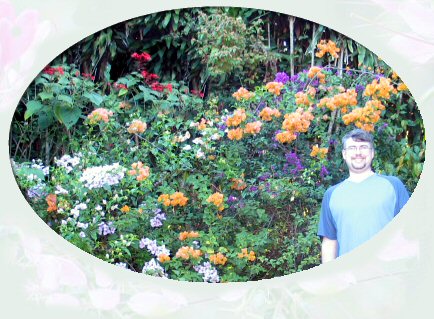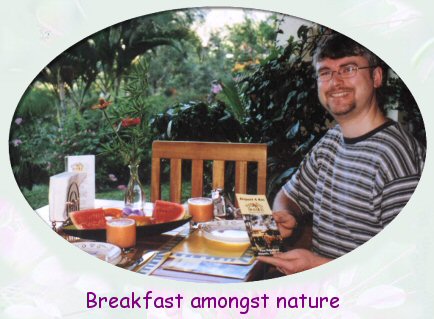 We were very impressed with our first morning in Costa Rica.

Breakfast is included in your rate. Ours were yummy fresh fruits like pineapple, papaya, and watermelon, fresh juice, a fresh out of the oven pastry, such as a coconut square, toast & jam, or eggs if you wish. Of course coffee, but we don't drink it.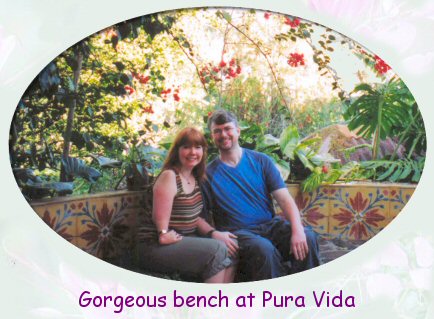 Berni is very laid back, but can certainly drive fast if need be! (Thanks for the ride Berni :)

We had to head out early after breakfast our first morning. Meeting Ecoscape at 7:30 am at the Alajuela courthouse steps, just a few minutes drive from Pura Vida. Where our 11 hour Costa Rica Highlight Tour began.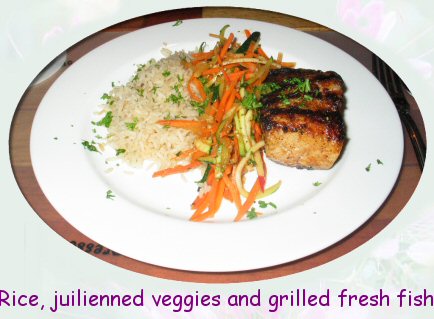 We returned to Pura Vida shortly after 6 pm and got ready for their dinner at 7.
We ate by candle light and fresh flowers on the patio. We were surprised in the lack of bugs, specifically mosquitos! We get eaten alive in our own backyard on a summers eve here in Ontario, Canada. We never saw one at Pura Vida!
Our 3 course meal was excellent! Dessert was yummy coconut ice cream with chocolate wafers. The local "Tropical" bottles of various juice flavours are great.
We enjoyed chatting with other guests during dinner, especially the other pet loving couple. Plus gained more knowledge of Costa Rica, through others experiences.
One more night in our Rain Forest Casita and we were off in the morning to catch our Sansa flight to Drake Bay. No alarm needed here, local roosters enjoy their job! Pura Vida is an excellent place to stay. Thank you Bernie, Nhi and the doggies!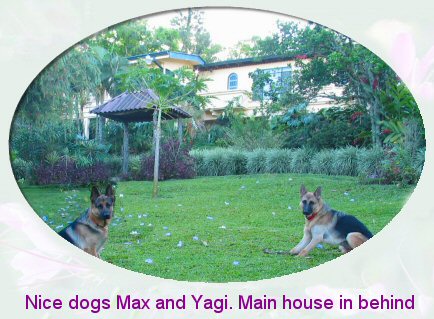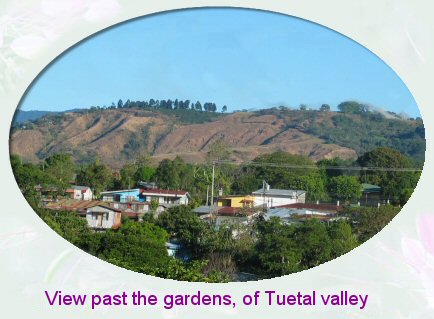 Pura Vida Hotel's official website