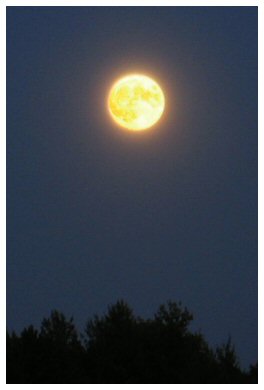 A stunning full Harvest Moon added to our
romantic evening.
We were told by locals that the Mill Cafe in Thornbury
had exceptional meals.
So after the beach we headed there. We agree with the reviews. The food and ambiance are fabulous. I loved the maple rainbow trout, grilled veggies and wasabi potatoes. My tomato, basil, potato puree soup sounds simple, but it was divine!
After dinner here we headed back to Blue Mountain Village, relaxed and then walked to the local bars. Enjoyed Gel, the bottom of the Skool. A fun retro feel with rotating coloured lights and disco ball. We weren't used to the high price of the areas alcohol though - beware $14 for 2 Smirrnoff ice's! We called it a night around 12:30. Sunday morning we enjoyed a swim in the very warm indoor pool and lounging in the hot tub.
There is a nice pond with swans and huge trout to feed at the scenic caves.
An extra activity was recently added to the Scenic Caves. A suspension foot bridge.
It is 126 metres long and 25 metres above the valley. The 1st photo is from their website (taken from a plane - I couldn't get that view :)
Mark on the bridge. Us just off to the side near the start of the bridge.
After the Scenic Caves, we went to another beach. This beach is mostly layers of shale rock.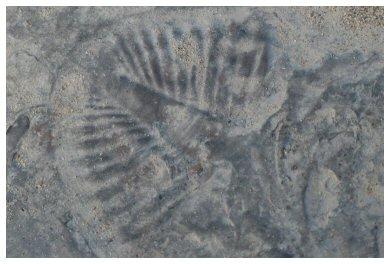 In the shale are interesting fossils,
these trilobites are quite cool and found all over the shale!
We enjoyed our stop here.
We took hundreds of photos, this is the narrowed down version and yes I know there's LOTS here! Hey we had a fun 2 days! :)