Carla's Cat Collecting


These cats look like they are cement, but are actually light weight.


Angel Boomer, Princess Iris, Queen Fern. Bright orange stuffed kitty. Pink cat.


Arty Cats book. Cat photo albums. Stuffed Astro cat with the Cheshire Cat.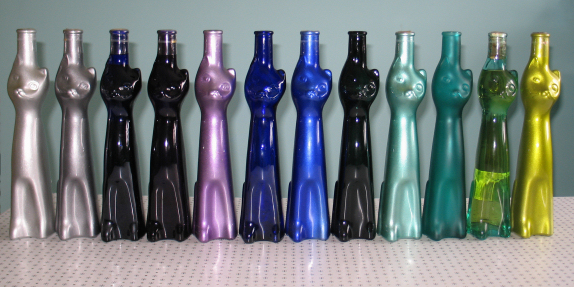 Cat wine bottles, from Germany. Moselland-Wine Company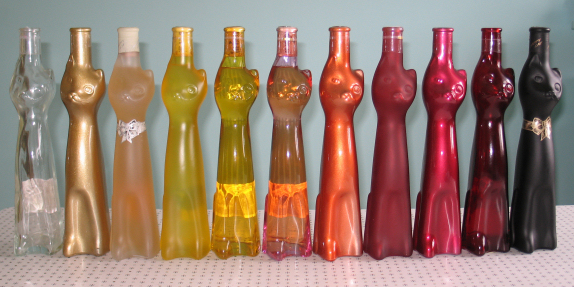 Silver kitty frames, of course with photos of our cats in them!


Big wooden yard sale cat for $1. Pottery cats. Tile with quote.


Cats on our walls. 1st one is ceramic, 2nd is a clock, 3rd is wooden.


Wooden kitty angel. Rusty kitty. Wooden holder for our dog Jaz's leashes.


Pictures on the wall with neat wooden cat. Some misc. statues and koala.


Circle of cats. Mini chair with cats. Coloured glass cats.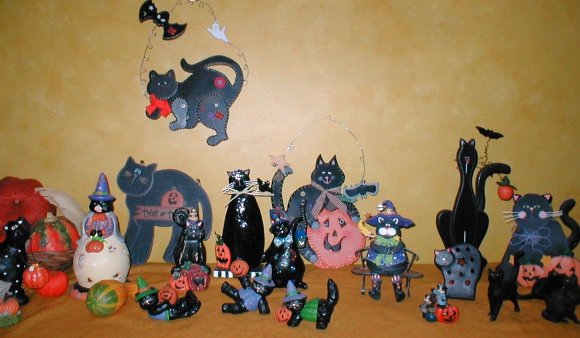 I enjoy finding
cats for
different holidays
too.
Here's my
Halloween cats.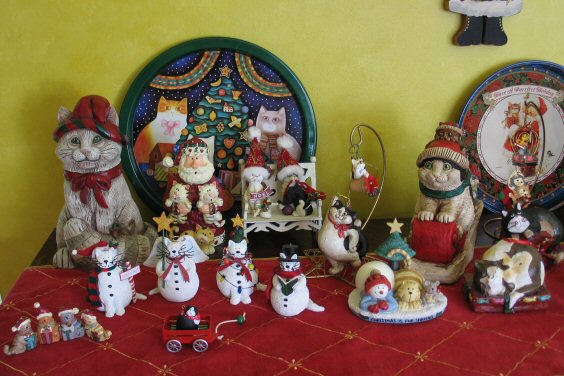 Christmas cat collection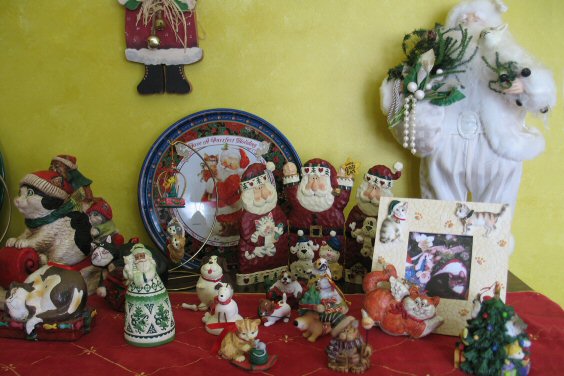 Christmas Cat
Angel


For the top
of our tree.

BEANIE BABIES!!!
Thankfully I've been cured and no
longer have an urge for anymore!
Even though new beanie kitties
are out there.
I also have lots of cat books, cat jewlery, cat calendars.
I receive lots of cat items for gifts. If it has something to do with a cat,
I'll probably love it.
Want to see page one of cat collecting?!


E-mail Us
Copyright © 2001-2013 Fluffytails.ca All Rights Reserved
This page has been viewed times since December 12, 2008
{Win Award} {Links} {Clubs} {Awards Won} {Winners} {Banners} {Socials} {Webrings}