This page is for Events & Parties we attend. Bashes such as Birthday's, Wedwinking's, Seasonal Festivities. Whatever fun we can get into! Also for gifts and cards we receive for these great activities!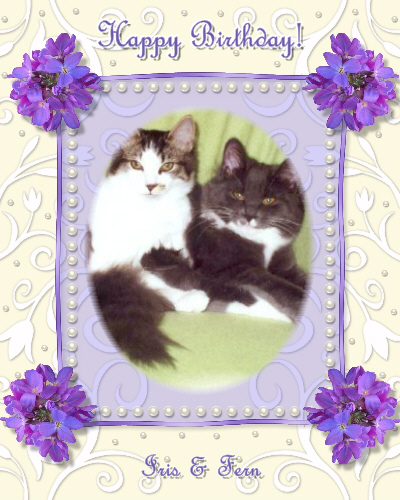 A card for our 4th Birthday
from our friends Dino and Pebbles
at Two Cats Two.

We turned 4 on May 12th, 2005.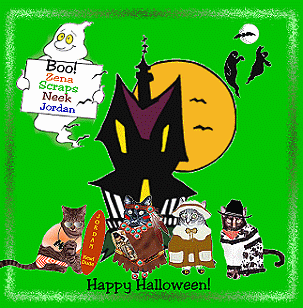 A Happy Halloween card from Zena, Scraps, Neek & Jordan

{New} {1st Birthday Party} {Baby Photos} {Recent Photos} {Win Award} {Winners} {Links} {Clubs} {Awards Won} {Banners} {Webrings}

E-mail Us
Copyright © 2001-2013 Fluffytails.ca All Rights Reserved
This page has been viewed times since December 12, 2008