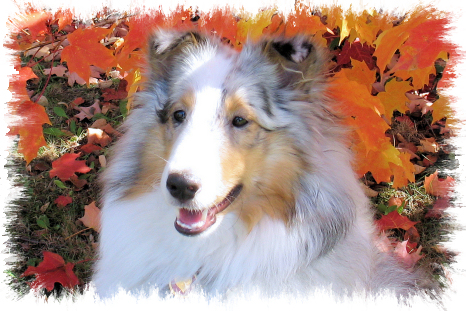 The fall colours are

gorgeous this year!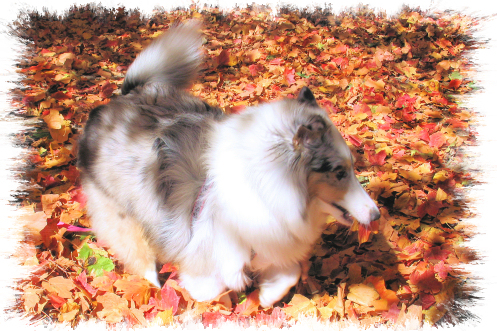 Happiness is

running in the leaves.

And trying to eat them!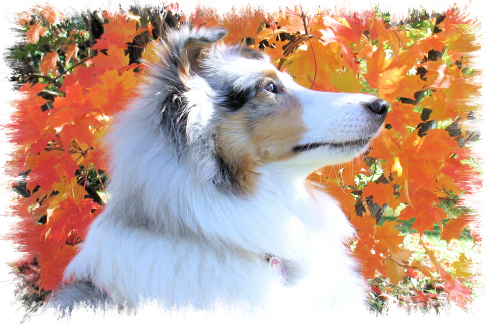 A sunny fall day.
Life is beautiful.
(& so is Julip!)
Enjoying the vibrant scenery on our Autumn walks.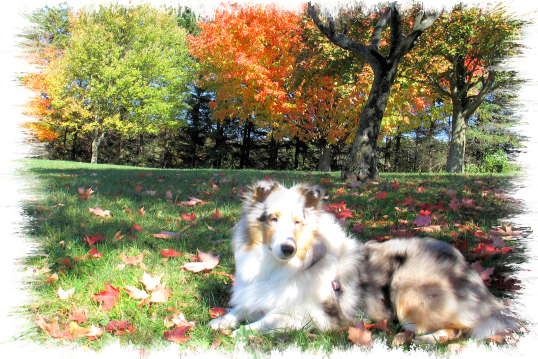 First horse encounter & wine tasting in Niagara on the Lake



Its Halloween time! Presenting
Little Red Riding Hood / The WOLF!


Getting darker outside earlier means a new indoor
night time activity - AGILITY!!! Its the best!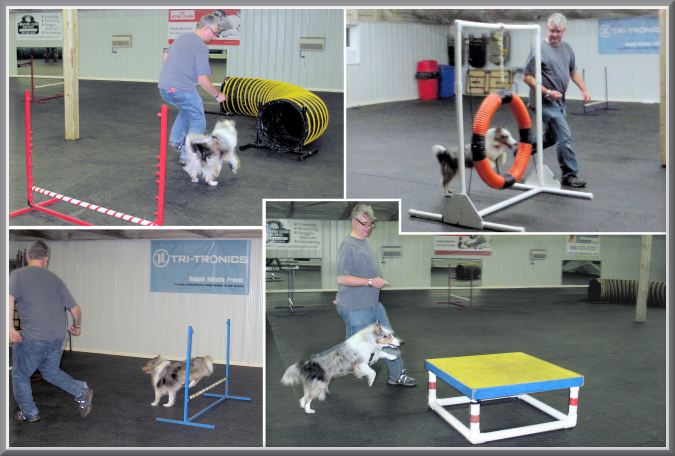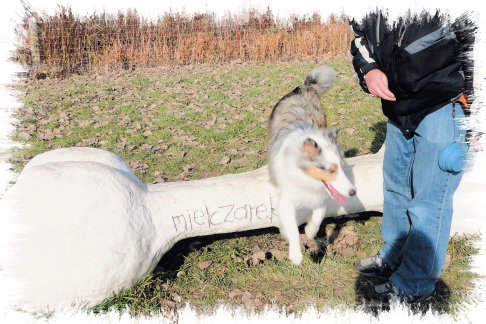 Doing some agility

moves, "over"

at the dog park














Agility is so fun,

Julip got her own

tunnel for at home!

We use it indoors too!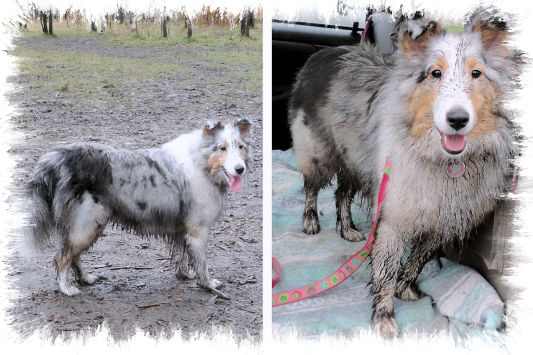 With fall, comes mud!

Oh is it messy, but

SO fun to play in!



Sheltie night at the dog park, lots of furriends!

It's getting cooler, better wear my fall reversible vest!


October was spay time! Belly shaved - a lot!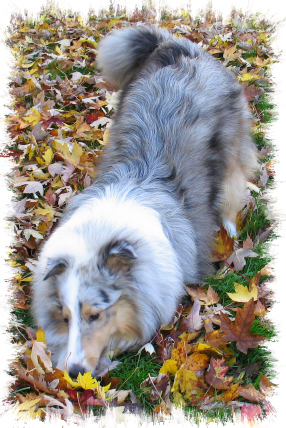 Autumn is a wonderful
season! Hope you enjoyed it too!

Please email me
HERE
!
Barks of thanks from
JULIP
!


Don't forget about my
Original Page and please visit
my 1st Summer and my 1st Winter


Please sign my guestbook,
so I know you stopped by
.

E-mail Us
Copyright © 2001-2013 Fluffytails.ca All Rights Reserved
This page has been viewed times since March 4, 2012
Ignore the March 4 date - THIS page was put up on
Feb 6th, 2013.

So that many visitors since then :)