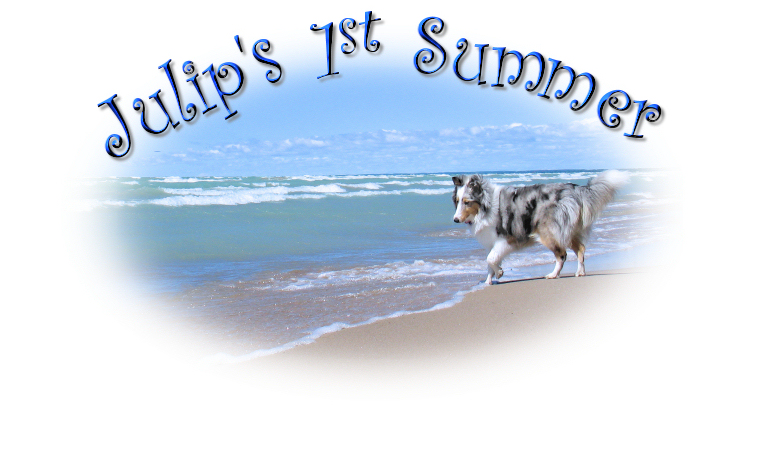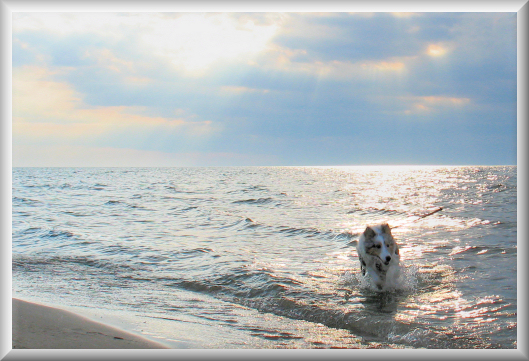 It is Julip's 1st summer and
everything is NEW to her!
How exciting for us as well!
We are SO lucky to have such
a fun, energetic, curious, friendly
puppy to enjoy our life with.
We always love summer, but this
year, it
sure is
extra special!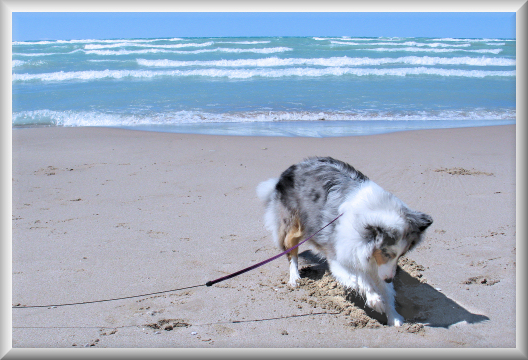 Happiness is

digging in

the sand!


Jumping for a stick ... and getting it!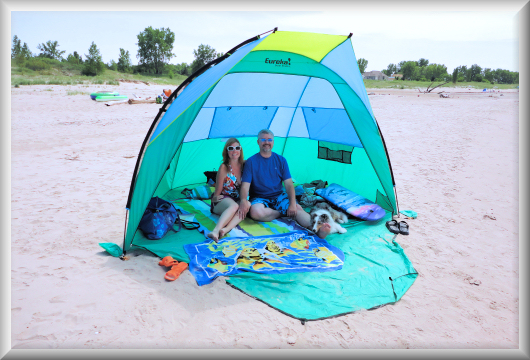 We are all enjoying some shade,
thanks to our Eureka beach cabana.
Nice and big for us all!

We bring ice cubes in a thermos for
Julip! She loves crunching on them
and keeps her cool at the beach. The bonus we are outside - so she can pee when & where ever.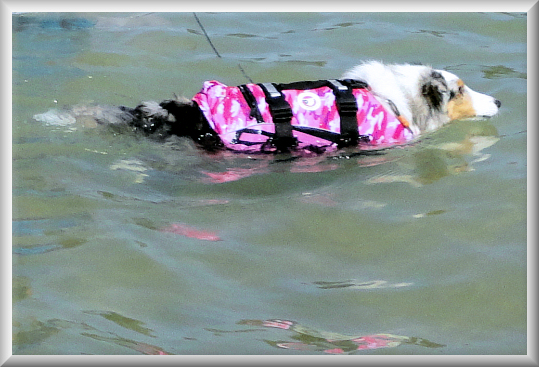 Julip swimming very well,
thanks to her EZ Dog
life jacket.
Of course I love that
its in
pinks!
It is really well made
and keeps her a float
perfectly.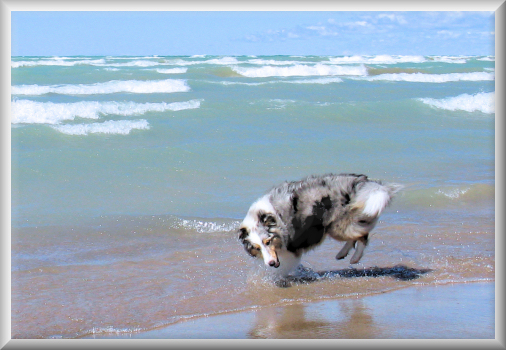 Its a hop, skip and a jump
kind of good time!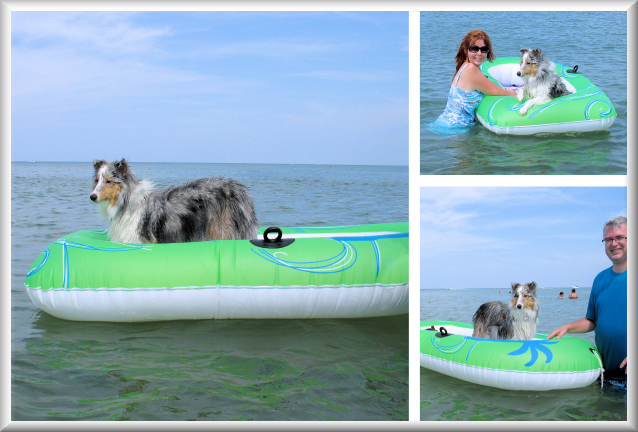 Captain Julip!

Yep, she even gets
a boat!

It works out great. We
can both be out in the
deeper water WITH
Julip, she feels safe and
doesn't have to be
swimming!

Julip loves
Boogie Boarding with her
Dad!
We put the board in the bottom of the boat so Julip's nails don't
puncture it! :) It gives her a sturdy surface too stand on in there too.
You can't beat a beach sunset! We've been lucky to see quite a few this season.
| | |
| --- | --- |
| | |


Wind blowing Julip's ears UP (no top tip)
She's gorgeous any way her ears go!


Below is Julip's 1st trip ever to the beach!
Yep, She really LOVES jumping in the water!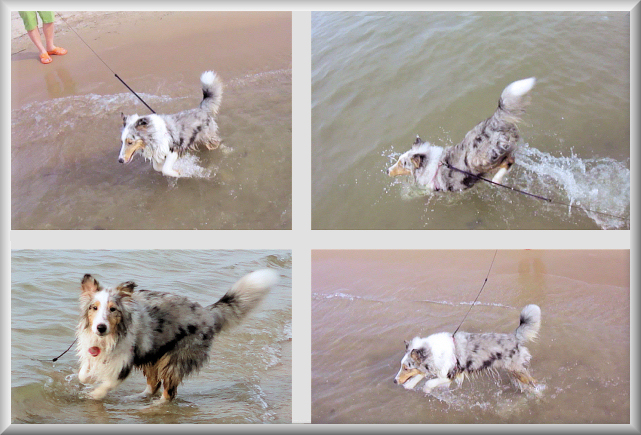 Julip made lots of furriends on her summer holidays








Her & Winston here, were trying to lick each
others ears. They both do that with their cat
furriends at home - too cute!


What's summer without a pretty
floral sundress!?

Or sitting among gorgeous fresh blooms!








Julip is a great hiker!

She gets some break
time

, as we take photos.

Below:

Pinery Provincial Park


and McNaughton Trail

at left.



Port Franks
Conservation Area and
McNaughton Trail
Pinery Provincial Park and Medway Valley Trail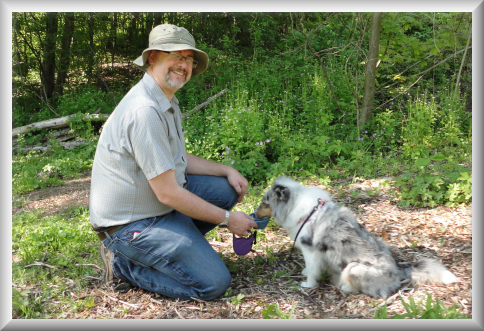 Lots of water to drink is always important while hiking. Weldon Park


Stayed at a B&B for a few days on Lake Ontario, where there was a
Golden Retriever. Playing with Jack, in or out of the water was super fun!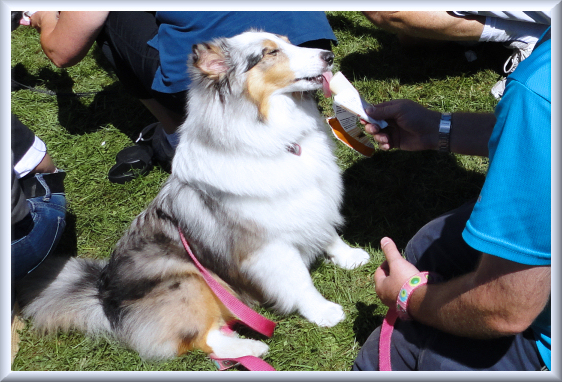 YUMMY! Julip's first frozen
yogurt treat!

She was in a licking contest
at Pawlooza, an annual
Doggie event!

Look at that face!
She was loving it!


The Drive - In is a super
fun spot for doggies.


Hanging out at the playground
at another Drive - In night.






Sunny Summer days are
the

best, but even the

rain can be fun.

Especially when

you have a CUTE

rain coat!

It folds into a little pocket.

Its very light weight so I

don't mind wearing it.






Spending quality time with my kitty furriend Iris!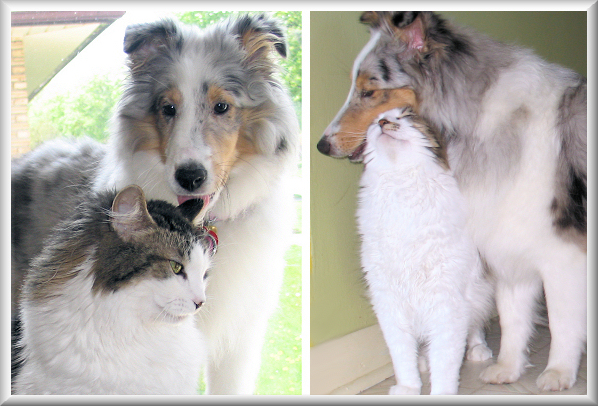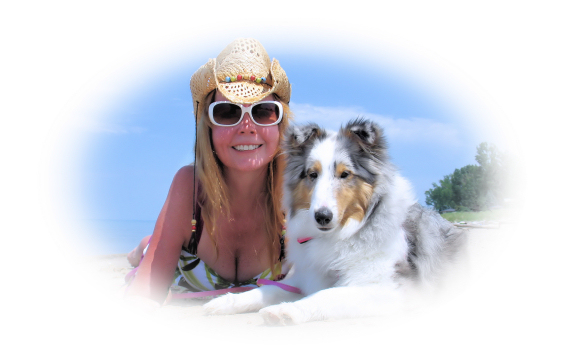 We just love Summer!
Don't you?!

You can email me
HERE
!
Barks of thanks from
JULIP
!


Don't forget about my
Main Page
Or my 1st Autumn page
or my 1st Winter



Or please sign my guestbook,
so I know you stopped by
.

E-mail Us
Copyright © 2001-2013 Fluffytails.ca All Rights Reserved
This page has been viewed times since March 4, 2012
Ignore the March 4 date - THIS page was put up on
July 3rd, 2012.

So that many visitors since then :)