Yep right in the fun of Winter!
Photos here from my 1st winter in 2012
and 2nd winter in 2013.
Happiness is digging face first
in the snow! This stuff is fun!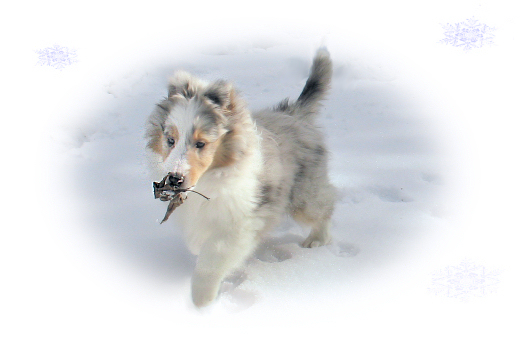 Look what I found,
a leaf in the snow!
Wearing coats and sweaters is OK, I guess. I do look kinda cute!



Yep, even now that I'm
bigger at 1 year old!

Mom still wants to
dress me up!









Besides sniffing & looking pretty in the snow,
I RUN a lot and FAST!!!
I love my backyard, its nice and big! Great for good exercise.




Winter means MY
BIRTHDAY
on Dec. 14th.

It was extra special this
year, being my FIRST !!!
I got new toys & a yummy treat with 1 candle on top
and the word WOOF! It was delicious!
Winter also means CHRISTMAS. I love our pretty tree,
its nice to snooze under. The ornaments are great for sniffing!



Christmas morning with my kitty
sisters enjoying our presents.




Of course I have a Christmas dress!
I am a girlie girl, after all!

Loving the snow and this winter weather!
Great times at the dog park in the snow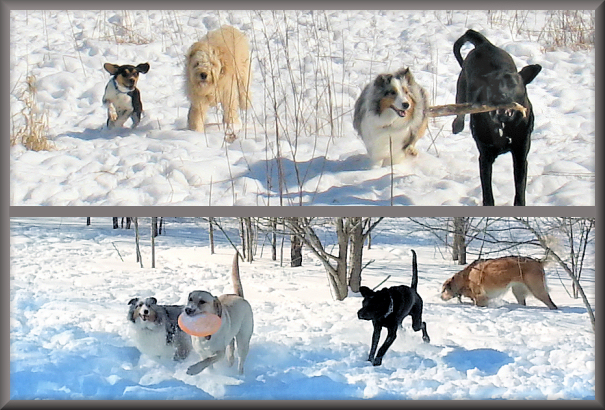 The other doggies think I want their stick or frisbee - NOPE, I just want to
chase and run with them. And of course herd!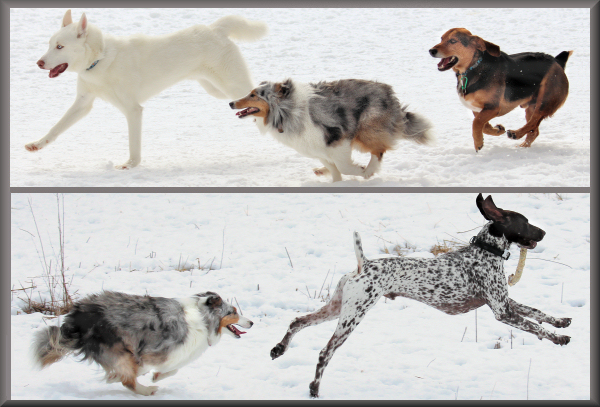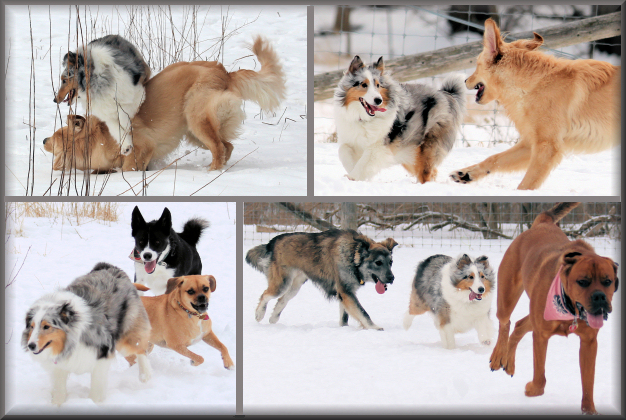 I get along with all breeds and sizes of doggies, as long as they play nice!
Below I'm patting CoCo (white doggie) and telling her she's a good girl.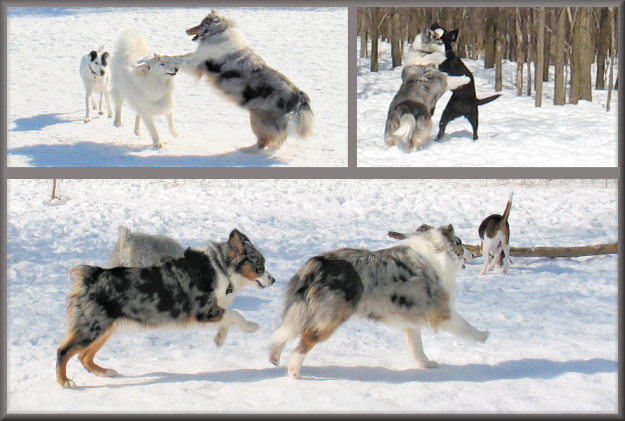 A furriend who kinda looks like me, running after me above
and a great photo of me chasing a funny doggie below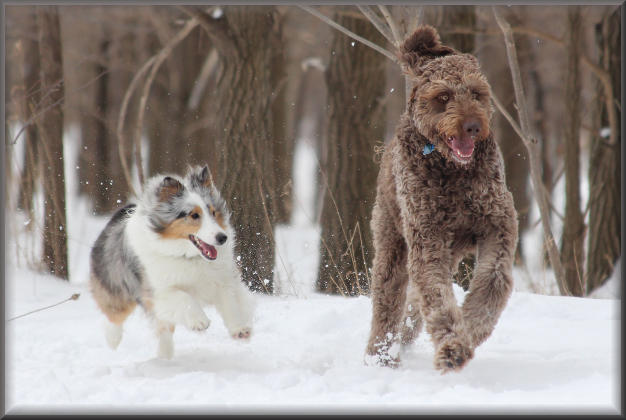 Winter is COLD! The best solution is
to cuddle up with a furriend.
| | |
| --- | --- |
| Iris, do you have some room beside you? | Yep, this will do! |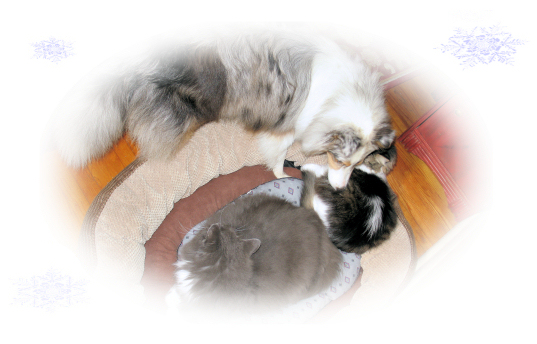 Hey Iris & Fern,
I'm sure
I can fit IN
this pet bed with the
both of you.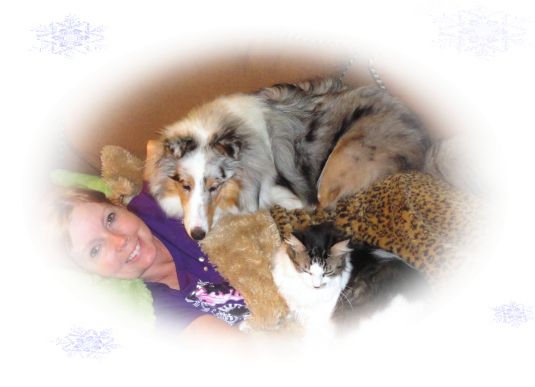 Now THIS
is perfect,
and warm too!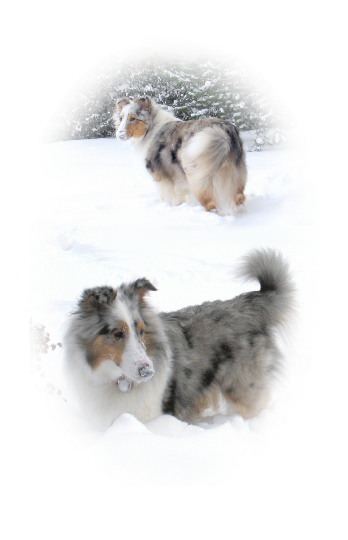 If you get SNOW in the Winter,
I hope you ENJOY it as much as I do!