Iris & Fern's 1st Birthday Party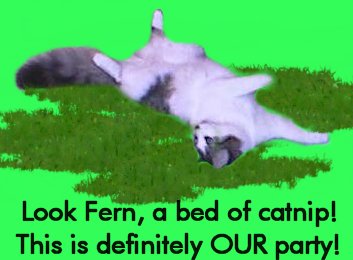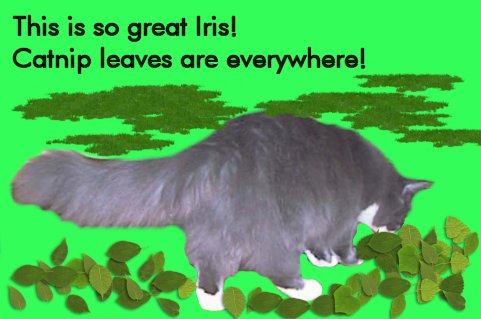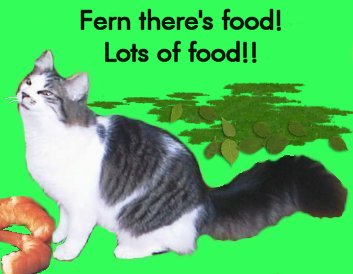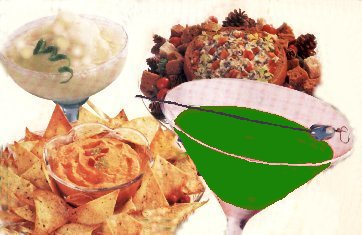 Some cheesey nachos with salmon dip, & bread with catnip dip.
Oh our favourite, pure cat nip juice!! And some ice-cream.
Grilled shrimp on catnip leaves, & more shrimp!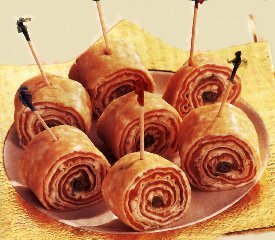 Smoked Salmon & tuna rolls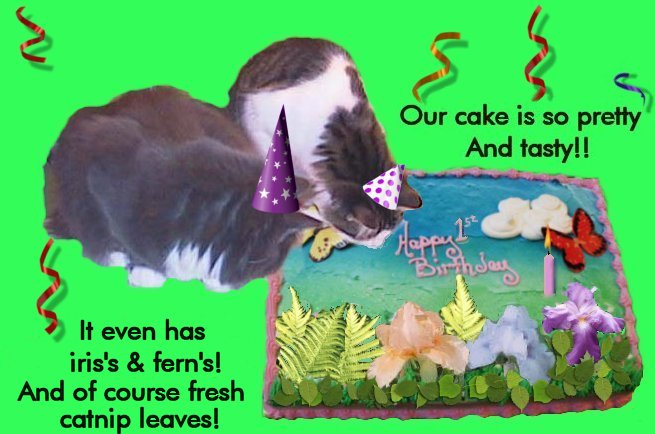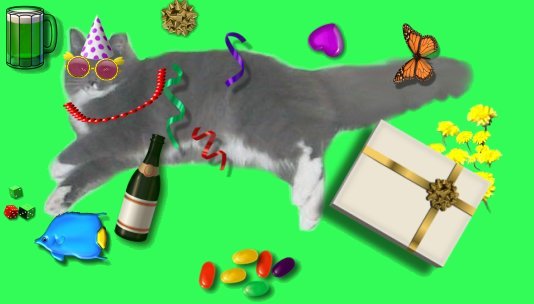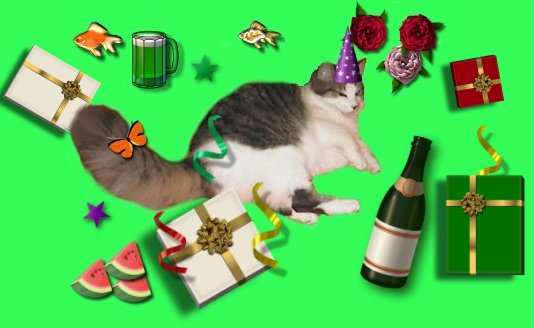 Oh my gosh Fern I'm just stuffed!
Me too Iris. That was SO yummy!!!
Hey, it looks like the party is still happening. I think we have to get up and check it out Fern!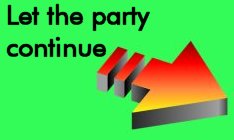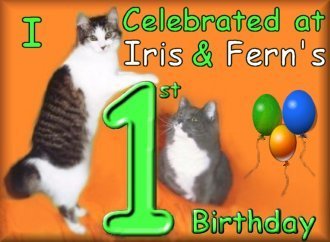 Please take our Birthday graphic as our thanks for attending our FIRST Birthday Party!
It can be linked to www.fluffytails.ca

{New} {Baby Photos} {Recent Photos} {Win Award} {Links} {Awards Won} {Clubs} {Winners} {Banners} {Socials} {Webrings}

E-mail Us
Copyright © 2001-2013 Fluffytails.ca All Rights Reserved